IMPORTANT UPDATE:
---
CEO Message
April 6, 2020
I want to thank everyone for the kind words of encouragement, the donations of pet food, pet supplies and monetary donations, your good wishes and patience during this challenging time. I will continue to provide updates to you as information becomes available.
The welfare of animals and people in our community is always our top priority, so with that in mind we have made the decision to cancel Woof Wine & Dine for this year. We are grateful for your support and appreciate your patience as we adjust to the governor's order to shelter in place and the uncertainty of the next few months.
The outpouring of support from our community is inspiring. Thanks to the amazing response from our volunteers, 108 animals are in foster care, and many of you have let us know that if needed, you are willing to provide a foster home as well. More animals are in our care at both our Intake Center and Adoption & Education Center.
Some of our staff continue to be furloughed as we continue to Shelter in Place as per the governor's order. Those that continue to work are making sure that the animals sheltering with us receive excellent care.
We are reliant upon the community for support. If you are able to help, you will find some options below. Your donations mean more to us now than ever before.
If you are in need of help for your pet, our food assistance program continues to be available for you. Call our mainline at (916)-782-7722 and press 0 to speak to a staff member about this program.
Also, if you find a dog or cat in Roseville that appears to be healthy, and you and your family are in a situation to provide temporary housing, please do so using the guidelines below which will assist in reuniting the pet with their owner. Please understand that the Placer SPCA is unable to pay or reimburse for any out of pocket expenses.
• Check for a microchip – Call our mainline to schedule a time to bring the animal to the shelter so we can scan for a microchip. Staff will provide directions so to maintain proper distancing.
• Place signs around the area the pet was found and or in your neighborhood
• Post on social media – post the animal's photo and details on local lost and found pet pages such as Facebook, Nextdoor, and other social media outlets.
• Contact the Placer SPCA at 916-782-7722 x 0 to provide the details about the animal you found and how we may get in touch with you if the owner contacts us.
If you are unable to temporarily house the animal, you may contact Roseville Animal Control at 916-774-5090 or phone our mainline 916-782-7722 and press 0 to speak with a customer care staff member during regular business hours to schedule an appointment to bring the animal in to us.
March 25, 2020
We are working on getting our animals into the homes of our volunteers firstly, and then if needed we will follow up with those of you who have expressed interest in helping. Most animals are now out in foster care, but there may be more in the coming days/weeks. We have put together a spreadsheet of those who have contacted us, and we will call you as needs arise. There is no need for you to follow up; the minimum staff that are working will simply be further overwhelmed with your inquires. We are so grateful for your desire to help during this very difficult time, and we appreciate your patience and understanding.
March 23, 2020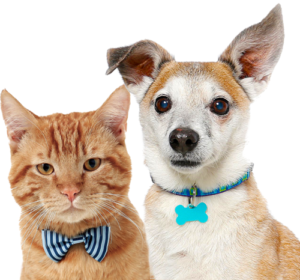 I am so thankful for you and that you care about the well-being of the animals in our care during this challenging time.
Many of you have been asking what you can do to help. Right now, monetary donations would be most helpful. This will allow us to meet our most urgent needs. Donations can be made online HERE, or mailed to 200 Tahoe Ave, Roseville, CA 95678.
I would like to update you with some important information. First, we are NOT euthanizing animals due to the virus, and we won't.
Next, I am sorry to say that we've had to furlough some staff temporarily to meet the state's requirement to provide essential services, while asking as many people as possible to shelter in place. We are allowing staff to use any buckets of time they have available, and we hope there will be wage replacement options for them. We care about them as well as the staff that continue to work. We want them to stay healthy and thrive, both now and as we move through this time. I am thrilled to share with you that we have an incredibly dedicated team. Both our volunteers and staff are passionate individuals, and I know they will do whatever it takes to serve the animals. To say I am proud of them is an understatement.
You should also know we have operated as a very financially prudent and responsible organization as is evident by our 4-star rating (the highest rating you can receive) from Charity Navigator, an independent evaluator of charities reviewing fiscal responsibility and transparency. Our board of directors is comprised of individuals who have the expertise to continue to guide our organization through this event. We are positioned well, but of course we know this event will have an impact.
We also know that our organization will likely have to step up to help additional animals who need care during this time and in the aftermath. We have relied on our community to support our efforts thus far, and for those who are able we really need your support now more than ever. We also understand that for some of you your good thoughts are all you are able to offer at this point in time. We'll take those too!
Thanks for reading, thanks for caring. I'll keep you posted as I am able. Have solace knowing our animals are receiving excellent care. In the meantime, stay well, and snuggle with your furry friends!
With heartfelt gratitude,
Leilani Fratis
Chief Executive Officer
Placer SPCA
---